Bambanti bagged 5 Star Awards at this year's PMPC!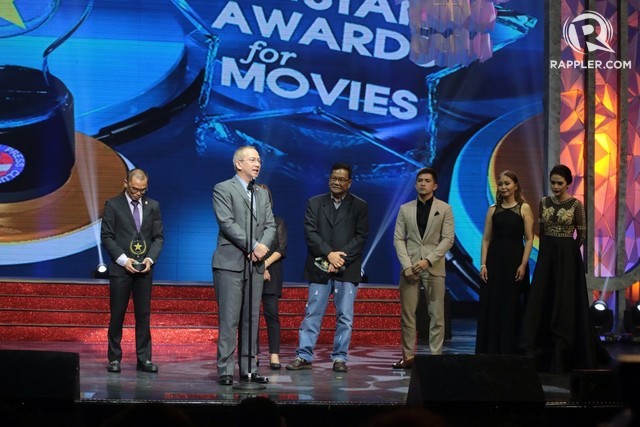 Congratulations on winning the following:
1. Indie Movie of the Year: Bambanti (Sinag Maynila and Centerstage Productions)
2. Indie Movie Director of the Year: Zig Dulay (Bambanti)
3. Movie Child Performer of the Year: Micko Laurente (Bambanti)
4. Indie Movie Production Designer of the Year: Aped Santos (Bambanti)
5. Indie Movie Original Theme Song of the Year: "Tulog Na" – lyrics by Zig Dulay, composed by Gian Gianan, interpreted by Alessandra de Rossi, from the movie Bambanti
Read more at http://www.rappler.com/entertainment/news/123915-pmpc-star-awards-movies-2016-full-list-winners
Sinag Maynila 2016 will run from April 21-26, 2016 at select SM Cinemas.